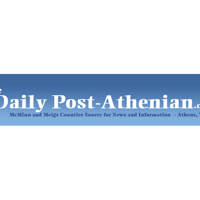 Athens city trial against Glenn Whiting scheduled for January 10 | News
A First Amendment lawsuit against the city of Athens is expected to go to trial early in the new year.
The lawsuit brought by Glenn Whiting against the city of Athens, city attorney Chris Trew and city manager C. Seth Sumner, alleging they violated his free speech rights in retaliation against him appears to be on set to end on Jan. 10 in U.S. District Court. in Knoxville before US District Judge Travis R. McDonough.
According to the final preliminary order filed following the pre-trial conference on December 28, Van Irion will serve as counsel for Whiting, while Dan Pilkington and Emily Taylor will represent the defense.
The mutually agreed upon facts, according to the order, state that "on May 21, 2019, Athens City Code Enforcement Officer Matthew Gravley issued a Notice of Violation regarding the property located at 213 Pope Avenue "in Athens, which is owned by ARD. Property Management, a former plaintiff in the case.
On August 2, 2019, a Notice of Hearing was served, followed by a conviction hearing on August 30, 2019.
An order was then issued on September 25, 2019 that the property was considered "unsafe, unsanitary, dangerous and unfit for human habitation or general use".
No one from ARD Property Management attended the conviction hearing. Then, in October 2019, Whiting "painted a sign on a building on Jackson Street in Athens".
The order then describes each party's theory, which should be the main focus of arguments during the trial.
According to Whiting's theory listed, he alleges that city officials "took adverse action" against him for "expressing a constitutionally protected speech in violation of the First Amendment to the Constitution of the United States."
Whiting also alleges that Sumner and Trew's actions "were motivated by personal spite against Mr. Whiting because of Whiting's statements regarding matters of public interest."
However, the defendants contend that the demolition order "was reasonable and supported by the evidence presented to the city".
Allegations from city officials in the order are that they received "numerous complaints about the building" over the course of several years and that infringement notices were issued from 2015 to 2019.
There were 11 structures in total defined for the sentencing hearing in August 2019.
There are 27 witnesses named for the plaintiffs and 31 witnesses named for the defense, including four unnamed.
The jury trial is expected to last five to ten days and the possibility of a settlement has been rated as "poor".