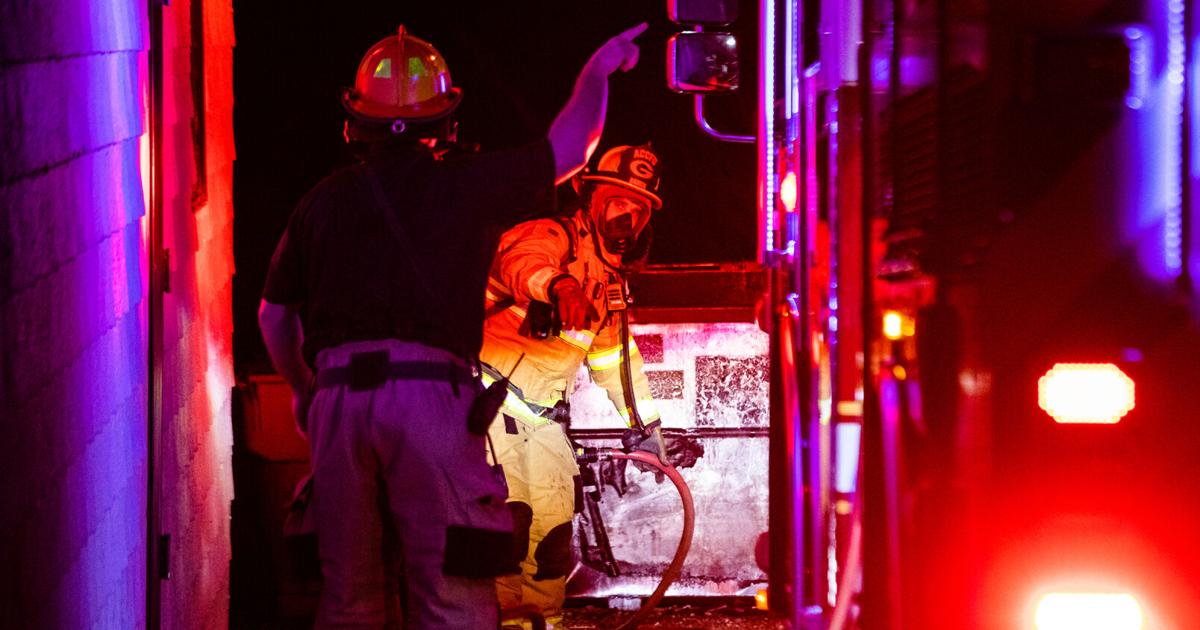 Athens prepares for Fire Prevention Week | City News
On June 15, the National Fire Protection Association (NFPA) released its annual analysis report for 2021, analyzing data drawn from fire trends around the world. The report helps show readers where attention and resources are needed to improve safety by drawing attention to an annual summary of fire and fire safety tragedies, losses and successes.
A self-funding, non-profit organization dedicated to eliminating death, injury, property and economic loss from fires, electrical hazards and other related hazards worldwide since 1896, the NFPA's 2021 report highlights some trends unprecedented in terms of fire safety this year.
Specifically for 2021, due to a lack of significant funds and resources to mitigate wildfires, numerous catastrophic wildfires have damaged thousands of homes. Also this year, the installation of fire sprinklers in public and communal housing declined and caused tragedies like the death of 46 people in an apartment complex in Taiwan.
"Deaths, injuries and losses from fire may be unexpected, but they do not happen by chance," the NFPA said. "They are the product of weaknesses in a community's fire and life safety ecosystem."
This ecosystem framework, developed by the NFPA in 2018, helps identify crucial components that, when working together, can help minimize the risk of fire and prevent its dangerous consequences.
"The ecosystem is critical to understanding how decisions made over time can exacerbate or control security threats," the NFPA said.
As part of these preventive measures, the NFPA promotes its annual fire prevention week. Celebrating its 100th anniversary in October, this campaign is the longest-running US public health watch on record.
Announced on June 14, the theme for this year's campaign, which runs from October 9-15, is "Fire Will Not Wait. Plan your escape".
"This year's Fire Prevention Week campaign celebrates everything we've done to reduce the risk of fires to the public over the past hundred years," said Lorraine Carli, NFPA Division Vice President. Outreach and Advocacy. "At the same time, the theme also addresses the remaining challenges."
According to NFPA data, 74% of all fire deaths in the United States occur in homes, the same place where people report feeling safest from fire hazards.
To reflect this statistic, many of the main messages of this year's Fire Prevention Week focus on making the home safer and giving residents a plan to follow in the event of a fire. The messages behind this year's theme are:
Make sure your home escape plan meets the needs of all members of your family, including those with sensory or physical disabilities.
Smoke alarms should be installed inside every bedroom, outside every bedroom, and on every level of your home. Smoke detectors should be interconnected so that when one rings, they all ring.
Know at least two exits from each room, if possible. Make sure all doors and windows open easily.
Have an outdoor meeting place a safe distance from your home where everyone should meet.
Practice your home fire drill at least twice a year with all members of the household, including guests. Practice at least once during the day and at night.
Local fire departments play a key role in bringing Fire Prevention Week to life in their communities and helping spread these basic, yet essential, fire safety messages locally.
"Catastrophic incidents continue to underscore the need to prioritize fire and life safety," said NFPA CEO and President Jim Pauley. "Analyzing the fault lines that enable every calamity helps resolve fractures in fire and life safety ecosystems and create safer living areas."
To learn more about Fire Prevention Week, its 100th anniversary, fire safety or other tragedies, losses and successes of the past year, visit the NFPA website here.