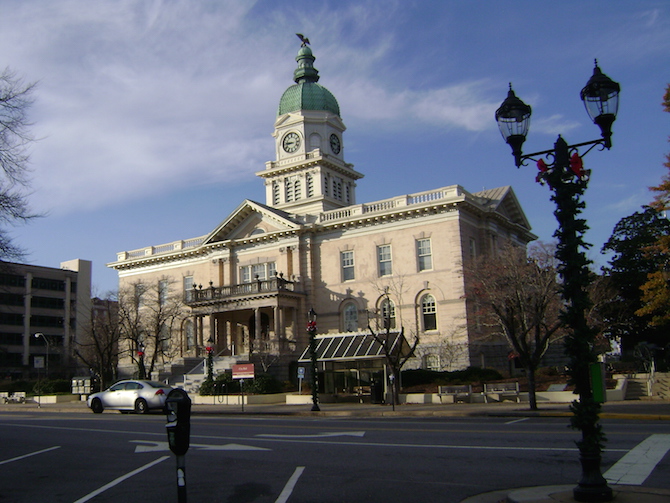 Board Approves Affordable Housing Policy
The Athens-Clarke County Commission last week approved a policy offering incentives to multi-family developers who build affordable housing.
Known as inclusionary zoning, the policy grants density bonuses and eases parking requirements for developers who set aside a certain number of units for low-income residents. Density bonuses are degressive according to the zoning of the property and the level of income. Parking could be reduced by 20%. And in the downtown area, developers could build less commercial space on the ground floor, replacing it with more lucrative apartments.
"I can't wait to see this implemented," Commissioner Melissa Link said. "I think this is, quite honestly, something we should have written eight or ten years ago. We've lost a lot of opportunities in this student housing boom to get affordable housing.
Link also called on the University of Georgia to build more student housing, attributing much of the spike in housing prices to the steadily rising enrollment at UGA. She also asked Mayor Kelly Girtz to appoint a committee to explore density in single-family areas. Girtz said the Inclusive Housing Task Force – which includes Commissioners Mariah Parker and Tim Denson, Planning Commissioners Alice Kinman and Matt Hall, Athens Housing Authority Executive Director Rick Parker and the Athens Land Trust Executive Director Heather Benham – will work on this.
The meeting lasted barely an hour, and the vote on inclusive zoning was a rare show of unity for a commission that has often been at odds lately, culminating when three commissioners – Mike Hamby, Allison Wright and Ovita Thornton – expressed a preference for a new district map that ousted fellow progressives Link, Russell Edwards and Tim Denson.
"There may be other initiatives, but it's the one that rises to the top, it's something that brings us together," Thornton said. "This, to me, is what progressive looks like."
Do you like what you just read? Support Flagpole by donating today. Every dollar you donate helps fund our continued mission to provide Athens with quality, independent journalism.