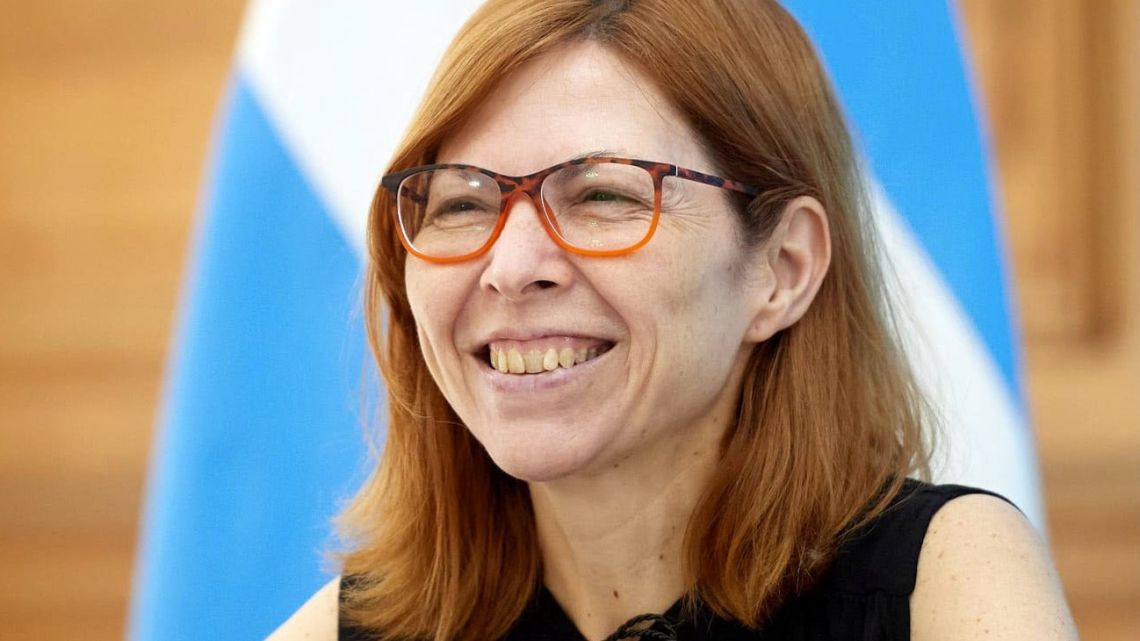 Buenos Aires Weather | "Silvina the Greek": a minister with a political profile becomes a consensual choice
With a high political profile located on the left wing of the ruling coalition, economist Silvina Batakis, 53, has emerged as the consensus figure to lead the Economy Ministry amid a governability crisis with inflation out of control.
Batakis' career has always been in public life. His most important post was that of provincial minister of the economy between 2011 and 2015, when the province of Buenos Aires was governed by veteran Peronist and former presidential candidate Daniel Scioli, who last month became Argentine minister of productive development.
"Silvina is a woman who is in contact with the real economy and with people who have daily problems," said Scioli, speaking last Monday, "she has the humility to know how to listen and the firmness to take the decisions that need to be made. It is predictable and reliable."
Described as a loyal activist in the lineage of Vice President Cristina Fernández de Kirchner, her appointment bridged the very difficult relationship between the ex-president and current President Alberto Fernández.
"There is no dignified poverty. It is just poverty and it must be fought with a State that plans and intervenes and with a society that imposes it as a social objective", reads its Twitter account with an accompanying photo showing the human rights organization Madres de Plaza de Mayo.
Until now, she held the post of provincial secretary in the Ministry of the Interior.
'Greek'
Of Greek and German descent, Batakis cultivates a low profile and relaxed leadership style within her work team, with whom she has traditionally shared comrade and sweet snacks.
His friends call him 'the griega' ("the Greek") and describe her as upbeat and fun. She is Argentina's second female Minister of Economy after Felisa Miceli (2005-2007).
Born in the province of Tierra del Fuego, her father worked for the state-owned oil company YPF, a job that saw the family living in different parts of the country.
Batakis studied at the National University of La Plata where she graduated as an economist with a postgraduate degree in public finance. She did another postgraduate degree in Environment, Economics and Ecology at York University in Great Britain with further studies in France and Chile.
His mother was a Peronist town councilor in Taco Pozo, Chaco Province, instilling in him an interest in politics. Her father passed on his passion for football to her – she is a huge fan of Boca Juniors. She has a teenage son.
Informal in style with an easy smile, Batakis does not regularly use makeup but is said to have a preference for dresses. And although she defends women's rights, she does not consider herself a feminist.
"I like people to open the door for me, give me flowers, and I wouldn't think of paying the bill," she once said.
– TIMES/AFP