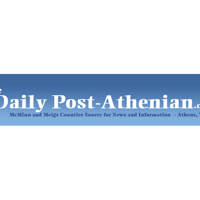 News | News | dailypostathenian.com
The McMinn County Historical Society will meet on Sunday, February 6 at 2 p.m. in the Blue Room of the McMinn County Courthouse.
The guest speaker will be Joy Montgomery on the theme of the Hiwassee Garrison.
The Good Faith Clinic will be open on Tuesdays February 8 and 22 at Christ Community Church in Athens.
Refills at 3 p.m. and doctor visits at 3:30 p.m.
The Mid-East Tennessee Community Chorus (METCC), which is open to all ages, will hold an orientation session Monday, Feb. 7, at 7 p.m., in the Tennessee Wesleyan University Choir Hall, located at 204 E. College Street in Athens.
Under the direction of Dr. Marius Bahnean, the METCC will perform works from Broadway and other locations. The group holds rehearsals on Monday evenings at 7 p.m. and a concert is planned for May.
For more information, email [email protected], call 423-381-0008, or visit Facebook and Instagram @themetcc
The Share The Love fundraiser for the Gene & Trish Lowe family will take place at the Open Door Cafe on Saturday, February 12, from 6-10 p.m.
Open Door Cafe is located at 3 N. Jackson Street in Athens. All proceeds go to Trish as she undergoes a liver transplant from her donor son and to pay for expenses as both families stay in Nashville for up to 12 weeks.
Everyone is invited to dinner, dancing, photo booth, silent auction and more.
Tickets are $25 and are available at Dr. Arnold's office, East TN Properties, Meigs County-Decatur Chamber of Commerce or by calling Grace Blevens at 423-268-3398; Paige Finnell at 423-506-3965; Sharon Finnell at 423-368-0478; or Tammy Stanford at 423-506-3126. Direct donations are collected at the Southeast Bank Decatur and Athens sites.
The Athens Parks and Recreation Department has announced that the Daddy Daughter Dance, originally scheduled for February 11-12, has been postponed. The new dance date will be Friday March 25 and Saturday March 26. Dances will take place Friday at 7:30 p.m. and Saturday at 1, 4, and 7:30 p.m. Ticket information will be announced February 1. 23.
"Our goal is to have a dance with an ability as close to 100% as possible. With the data we have in hand, it has been determined that the March dates give us a better chance of doing this," said Austin Fesmire, director of Parks & Recreation. "We realize that dance is an important part of the life and culture of our community and I want to assure everyone that we are doing everything we can to make this happen, including having a set of dates for backup. Thank you for your continued encouragement and for understanding the need for this date change.
For more information, contact the Office of Parks and Recreation at 423-744-2700, ext. 3.
The Athens Public Works Department announces the last call for loose-leaf pick-up:
The Public Works Department has completed its second leaf collection campaign. The final round of loose-leaf collection runs from now until Friday, February 11 at 3 p.m.
Place the loose leaves along the sidewalk, three to five feet from the edge of the yard in your yard now to pick them up. After Friday, February 11, leaves must be bagged for collection.
Bagged leaves are picked up throughout the year at brush/trash road pick-ups.
For more information, contact the Public Works Department at 423-744-2745.
According to the State of Tennessee, Division of Property Assessment, taxpayers who have a Claim Credit Voucher (ACV) for Tennessee State property tax relief must process the ACV for payment before April 5.
If the ACV has not been processed by this date, the taxpayer may lose their credit for 2021.
If you need help or have any questions about the ACV, please come to the Finance Department of Athens City Hall, located at 815 North Jackson Street, between 8 a.m. and 5 p.m., Monday through Friday, or call 423-744-2710.