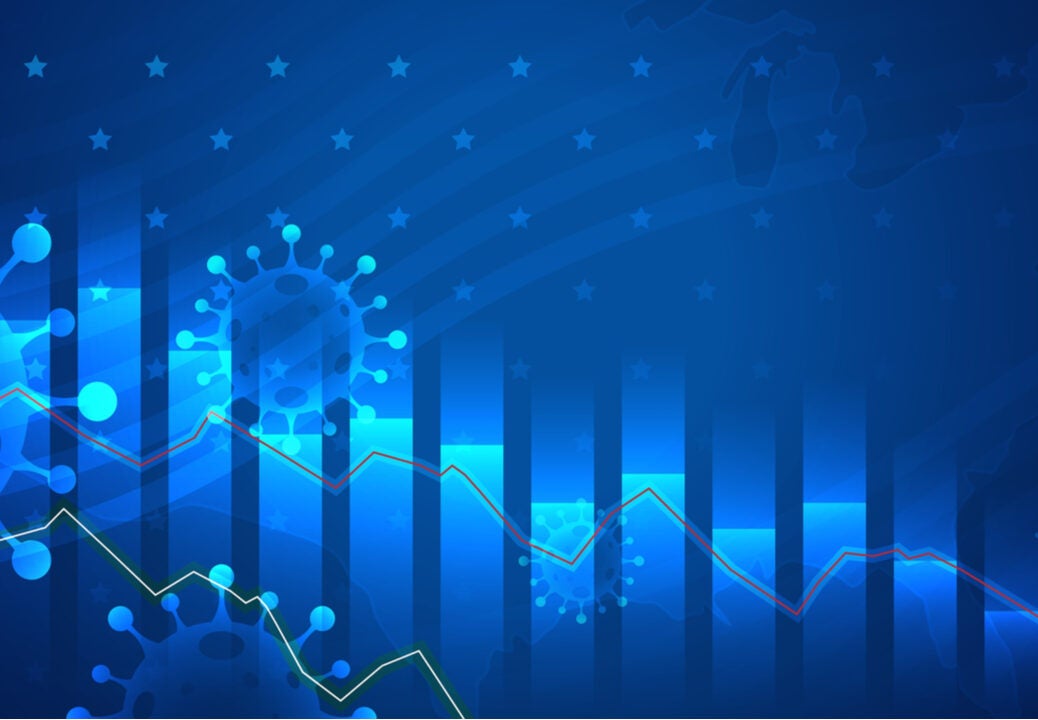 Omicron pushes global growth to lowest level in a year and a half
The Omicron wave disrupted activity in manufacturing and services, suppressing demand and exacerbating labor supply problems in January, economists said.
Chris Williamson
Chris Williamson, chief economist at IHS Markit, shared an article about the Omicron wave pushing global economic growth to its lowest level in a year and a half. Although the easing of Covid-19 restrictions would help revive the expansion, other headwinds could outweigh this momentum, economists say.
Rising Covid-19 infection rates and its economic fallout slowed global economic growth to an 18-month low in early 2022. According to the JPMorgan Global PMI compiled by IHS Markit, global output in the manufacturing and services fell from 54.3 in December to 51.4 in January, its lowest since July 2020 and the second lowest seen during the recovery from the initial pandemic shutdowns of early 2020.
Weaker PMI output data coincided with surges of Covid-19 around the world, with record new cases of the virus reported in economies including the United States, Europe and Japan in the first month of the year. Despite evidence of declining case numbers, cases remain high, often at unprecedented levels.
The easing of Covid-19 restrictions in February and March is expected to revive the global economy again, although uncertainty around the Omicron variant still remains uncertain.
Raphael Domenech
Rafael Domenech, head of economic analysis at BBVA Research and professor of economics at the University of Valencia, tweeted about European Central Bank (ECB) rate expectations weighing on Greek and Italian government debt. As a result, borrowing costs for southern eurozone governments jumped near pre-Covid highs on Monday, as investors adjusted to signs from the ECB to raise interest rates as early as this year to contain inflation.
The ECB plans to raise rates for several months and maintain favorable financial conditions until the eurozone has fully recovered from the Covid-19 pandemic. It is also convinced that inflation will settle in the medium term at its target of 2%.
However, ECB President Christine Lagarde signaled a hawkish turn by refusing to rule out rising rates this year. Klaas Knot, the head of the Dutch central bank, also pushed interest rates higher at the end of this year, warning that eurozone inflation is expected to remain at 4% for most of 2022. This led to the yield on ten-year Italian bonds. bonds rose 0.1 percentage point to 1.84%, returning to April 2020 levels just after the Covid-19 hit.
Andre Leigh
Andrew Leigh, Member of Australian Parliament and former professor of economics at the Australian National University, tweeted about the JobKeeper payment system helping to save jobs and support businesses during the Covid-19 pandemic in Australia. However, the Morrison government didn't have to give it to high-fee schools with rising profits because it wasn't the ideal way to use taxpayers' money during a recession or pandemic.
About 24 private schools in Western Australia (WA) that cater to the most privileged students raised a combined total of $77 million through federal JobKeeper payments during the 2020 pandemic, enabling most to make healthier profits than before Covid.
The federal support scheme that was enacted in 2020 required businesses to show or forecast a 30-50% drop in revenue due to the impact of the Covid-19 crisis. All but one of the private schools in WA have made a profit from the JobKeeper payment scheme, in addition to increasing profits over the previous year, with experts calling JobKeeper a "sauce train" for private schools.