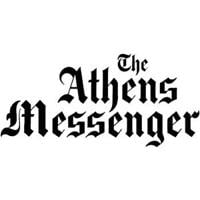 OU police investigate racism | News
The Ohio University Police Department is investigating four separate incidents on campus that may have been fueled by racism.
According to a department press release, the first incident involved a black doll taped to a bedroom door inside a dorm. Although the incident was shared on social media, it was not reported to the police. Police are asking the victim of the incident to contact the OU Police Department to gather more information that may help in the investigation.
The second incident happened last weekend at Sargent Hall. According to the release, an unknown person left a note on a garbage bag outside the door of a hall of residence. The note contained racist and misogynistic language. Police are reviewing video footage and scouring the area to locate any witnesses.
The third incident took place in the early morning hours of Monday, March 21. According to the statement, a resident of James Hall urinated on the door of a black resident councillor. Police were called and cited the male suspect for urinating in public. After an investigation showed the urine damaged some of the victim's property, the public voiding citation was withdrawn and the suspect was cited for criminal mischief.
In the most recent incident on Wednesday afternoon, the victim whose door was urinated on received an anonymous tweet alleging that a post on Snapchat said a stranger wanted the victim lynched. Police met with the victim to see if the tweeter could be identified and to further investigate the posts.
The OU Police Department is asking anyone with information about any of these cases to call them at (740)-593-1911.