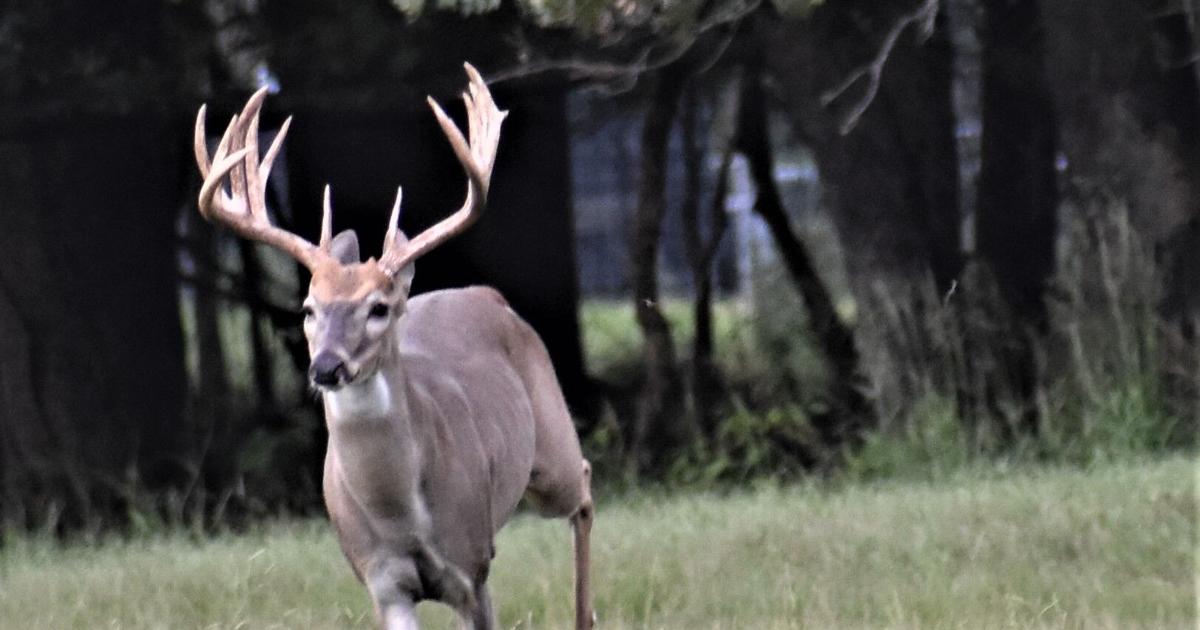 OUTDOORS: Outdoor enthusiasts speak the same language | Opinion
Have you ever met someone you instantly connect with and after a few minutes of visiting it seems like you've known each other for a lifetime? I have found that the older I get the more frequently this happens. I can spend a minute visiting a complete stranger and generally figure out if he's a lover of the great outdoors. When I "connect" with a like-minded person, the discussions and stories of past outings usually come fast and furious!
Such was the case last week as I settled into one of those quick service oil change places while waiting for my wife's car to be fixed. A gentleman my age sat across from me and our conversation started discussing the cost of these synthetic oil changes, but quickly turned into an open conversation. My new found friend looks and behaves like someone who has spent his life enjoying the outdoors and I'm pretty sure he thought the same of me. Don't ask me how I can almost instantly identify other athletes, but I usually can. Come and find out, he had followed my career as a writer for several decades. It wasn't long before our visit turned to the outdoors, he asked me a bit about my long career as an outdoors writer and found out that I now also do outdoor radio shows and even a weekly TV show with some good friends.
He informed me that he had been an avid waterfowl hunter for many years and had bred and trained some excellent Chesapeake Retrievers. These days he enjoys fishing and especially crappie fishing. He loves to toss little jigs around bridge columns from area lakes and usually brings home lots of tasty sunfish for his fish fryer. I told him I was lucky to have a neighbor who has a good sized piece of land just down the road from where I live and he lets me hunt deer and hog and fish in his reservoirs. My new friend told me that he no longer hunts, but his house is overrun with deer. Come and find out, his property is right in the middle of some of Hunt County's best country, an area I've known for a long time but never had a chance to hunt. I was quickly notified that my vehicle was ready and after paying the bill my new friend stopped me and asked if I wanted to hunt deer on his property. I'm sure he already knew the answer would be a resounding YES and we exchanged contact details and made plans for me to visit him the following Saturday.
When I crossed a winding road leading through the middle of his property, it was very obvious that I was in big deer country. I had "googled" the property and noted that it was connected on either side by stretches of woods. A creek meandered across the back of the land, creating a natural travel route for all wildlife. Off the beaten path in an area with few houses and large expanses, this must have been deer heaven! As I parked my truck and was greeted by my buddy in his golf cart, I noticed a large pear tree. Several pears lying on the ground had been nibbled by deer!
"I have a few spots to show you Luke that will be perfect for bow hunting, one is near the back of the property along the creek and the other is on a ridge just behind my pond," he says as we limber up alongside the electric cart. Our first stop was at a place where the woods narrowed to a "pinch point". After a bit of exploring I noticed several saplings and a larger cedar that had been scrubbed over the past few years and a well used deer trail with fresh tracks paralleling the creek. There was a perfect spot about 25 yards down the trail to set up a ground blind. It would be easy to slip in and out of the place without disturbing any deer that might be laying in the thick cover nearby.
The next place I explored was the ridge behind the pond. It didn't take a seasoned deer hunter to decipher what was on the ground. Two trails leading out of thick cover converged into one and the ground was heavily marked with deer tracks. Most of the saplings near the trail had been rubbed by bucks in the past few years and a few were very fresh, obviously made a few weeks ago by bucks rubbing the velvet off their antlers. I marked a spot in the brush to set up an awning and snagged a trail camera at the junction of the two trails.
My plan is to monitor each spot for about a week before adjusting my shade in preparation for the arch season opening. Pear trees with lots of ripe fruit on the ground will obviously be a big deer attraction next month and my friend is throwing freshly fallen pears in both places. Deer can smell ripe fruit a mile from the county and I think they are already hitting baited areas. I can barely wait until next week to see the footage on the trail cams again.
I'm excited to have a new "privileged" place to hunt, but more excited to make a new friend. We're already talking about crappie and catfishing together. I hope to bring my Coleman stove and cook us a very fresh chicken fried venison lunch this fall. It has a place with a covered awning near the pond which is ideal for outdoor cooking. Many more to come!
Email outdoor writer Luke Clayton through his website www.catfishradio.org.