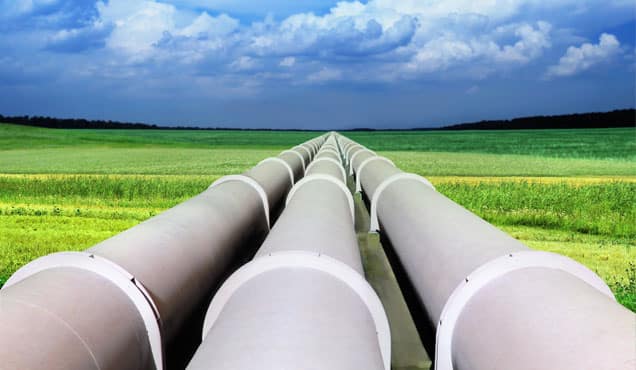 REPowerEU aims for EU energy independence with limited official funding
The policy direction of the European Union (EU) to facilitate investments in renewable energy, in particular hydrogen, to diversify gas supplies and to reduce the use of fossil fuels is very likely to be maintained. and accelerated by Russia's invasion of Ukraine. REPowerEU is the strategy proposed by the European Commission to achieve these objectives.
The policy, published on May 18, aims to accelerate the reduction of EU energy consumption and focus on alternative forms of energy, including hydrogen and liquefied natural gas (LNG). EU member states agreed in March that the bloc would cut off Russian fossil fuel supplies by 2030, with the European Commission's stated target for doing so being 2027.
The Commission's proposals to achieve this follow previous plans to increase the share of renewables in the EU's energy mix, maximize energy savings and diversify energy supplies. The European Commission now estimates that €210 billion of new investment would be needed until 2027 to achieve these REPowerEU targets.
Among the planned initiatives, which should support the most vulnerable EU countries, is a voluntary platform for the joint purchase of gas, LNG and hydrogen. Bulgaria, whose gas supply was cut off by Russia's Gazprom in April, has already started working on a common regional framework for gas purchases.
The Commission has proposed the establishment of three hydrogen import corridors via the Mediterranean, the North Sea area and from Ukraine – when conditions allow. The EU is also proposing to create a European Global Hydrogen Facility, which would facilitate imports of green hydrogen and encourage decarbonisation initiatives in partner countries, encouraging the production of renewable hydrogen in the EU and partner countries. .
The Commission's measures also focus on the accelerated development of solar and wind technologies, heat pumps and electrolysers. The EU's executive body also stresses the need to speed up permitting for renewable projects covering areas such as wind power. This initiative seems designed to benefit projects in countries that have a slow or inconsistent regulatory environment such as Romania and Greece.
Part of the EU Innovation Fund would support hydrogen projects through an EU-wide "Carbon Contracts for Difference" scheme and grants. Projected revenue from the EU Emissions Trading System (ETS) emissions auction fund by 2030 is around €38 billion.
On May 5, 20 companies pledged to increase their electrolyser manufacturing capacities tenfold by 2025. The Commission promised a favorable regulatory framework including a legislative proposal for a faster allocation of authorizations and collaboration with the Bank European Investment Bank (EIB) to facilitate financing.
The Commission plans to publish guidance on renewable energy and power purchase agreements (PPAs) and a possible guarantee scheme for PPAs linked to the EIB-supported PPA-funded renewable energy project in the Member States. EU members. The Commission plans to keep its temporary crisis framework for state aid, introduced at the start of the coronavirus disease 2019 (COVID-19) virus pandemic in Europe, "under constant surveillance" in light of the " current geopolitical situation. This strongly suggests that EU state aid rules would not be strictly enforced, particularly in the energy sector, as the EU is more likely to allow state support for policies to diversify energy supplies and deploy more renewables.
The Commission aims to mobilize €300 billion (about 1.4% of projected EU GDP in 2022) by 2030 in new investments. A large part of these funds are expected to take the form of loans or the reallocation of grants already earmarked under various EU programmes. Member states might not want to request new loans (which would add to their public debt) given the substantial fiscal shocks already generated by a combination of the pandemic and the fallout from the war in Ukraine.
The private sector is also likely to play a key role in financing the transition. The REPowerEU plan includes measures to encourage Member States to use tax measures to support the objectives and remove regulatory barriers to investment. The Commission also underlined that it will propose a flexible instrument to help mobilize private investment, to be adopted before the end of 2022.
Strong sovereign activity in green bonds should also support private issuance. There is evidence that the issuance of green bonds by private companies is strongly correlated, with a lag, to the issuance of sovereign green bonds from the same jurisdiction. On this front, the EU plans to issue up to €250 billion in green bonds by 2026 to fund its Next Generation EU programme.
There is currently an apparent EU political consensus to accelerate the bloc's energy transition efforts, while public support for investment in renewable energy and diversification of Russian fossil fuels also appears strong. Environmental activism and growing public demand will remain important drivers for the deployment of renewable energy and the reduction of dependence on fossil fuels across the EU. The EU expects political commitment to EU carbon reduction targets and strong demand for "green" assets from institutional investors to help offset the negative influence of investment costs. higher loan.
---
This article was published by S&P Global Market Intelligence and not by S&P Global Ratings, which is a separately managed division of S&P Global.