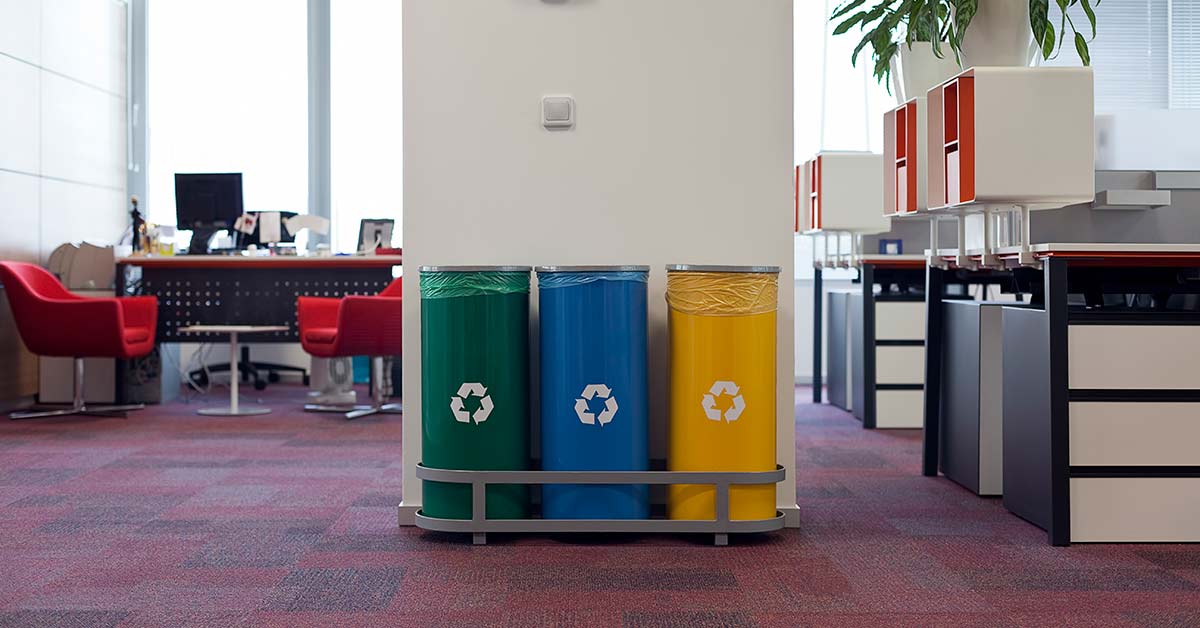 The green real estate agenda turns to waste management
In Germany, a study this year Focused on leftover breakfast buffet in four hotels, found that using a food waste tracking system reduced leftovers by 64% and saved $ 9,000 per kitchen per year .
The city of Milan has developed a strategy to send just five percent of its total waste to landfill through measures such as anaerobic digestion of food waste for compost and converting non-recyclable waste materials into energy at a facility. specialized.
Dissect and measure
Typically, waste streams for buildings are separated into three groups: landfill, food and organics, and recycling. However, recent efforts are focused on the division of this waste. This includes the separation of take-out coffee cups and pods, electronic waste such as light bulbs and printer cartridges, confidential papers and clothing.
There is much to be gained from these efforts. For example, food waste is transformed into biogas, an alternative to renewable energies. And plastics once intended for scrap are now taking on new forms, such as beach furniture in Greece, public benches in Amsterdam. and even the Olympic podiums 2020.
In some malls, waste management is more difficult, with food courts and large retailers making it difficult to divert waste from landfills. The Australian group Scentre and AMP Capital use smart compactors, which track and record where and what volumes of waste are sent by retailers.
Singapore's Parkway Parade and Jem malls deal with food waste immediately, before it becomes a burden on space, with composters or aerobic biodigesters to create compost for on-site landscaping. They also turn food into water for non-potable uses within 24 hours.
"With the advancement of science and technology in accordance with policy, waste management is no longer the burden that was considered many years ago, and certainly makes net zero more achievable," said Silvester.
The imperative to act

Waste management may impact green building rating systems, such as Green Star and Climate Active, as newer versions of these tools will incorporate waste reduction as a prerequisite for a higher level assessment.
It is in part because of this, as well as the growing emphasis on corporate responsibilities for energy, sustainability and governance, that in Australia, the sustainability assessment body of NABERS buildings recorded more than double the number of waste certifications in 2020.
"There is a clear business imperative as building owners rush to get green building certification as a point of difference in attracting and retaining tenants," says Silvester. "The inability to measure and validate waste management strategies could mean the difference between five stars and six stars. "
Additionally, greener real estate is gaining momentum after the pandemic as homeowners re-focus on resilient buildings and portfolios. Efficient waste streams result in less labor for collecting or sorting waste and less collecting trash from contractors, explains Silvester.