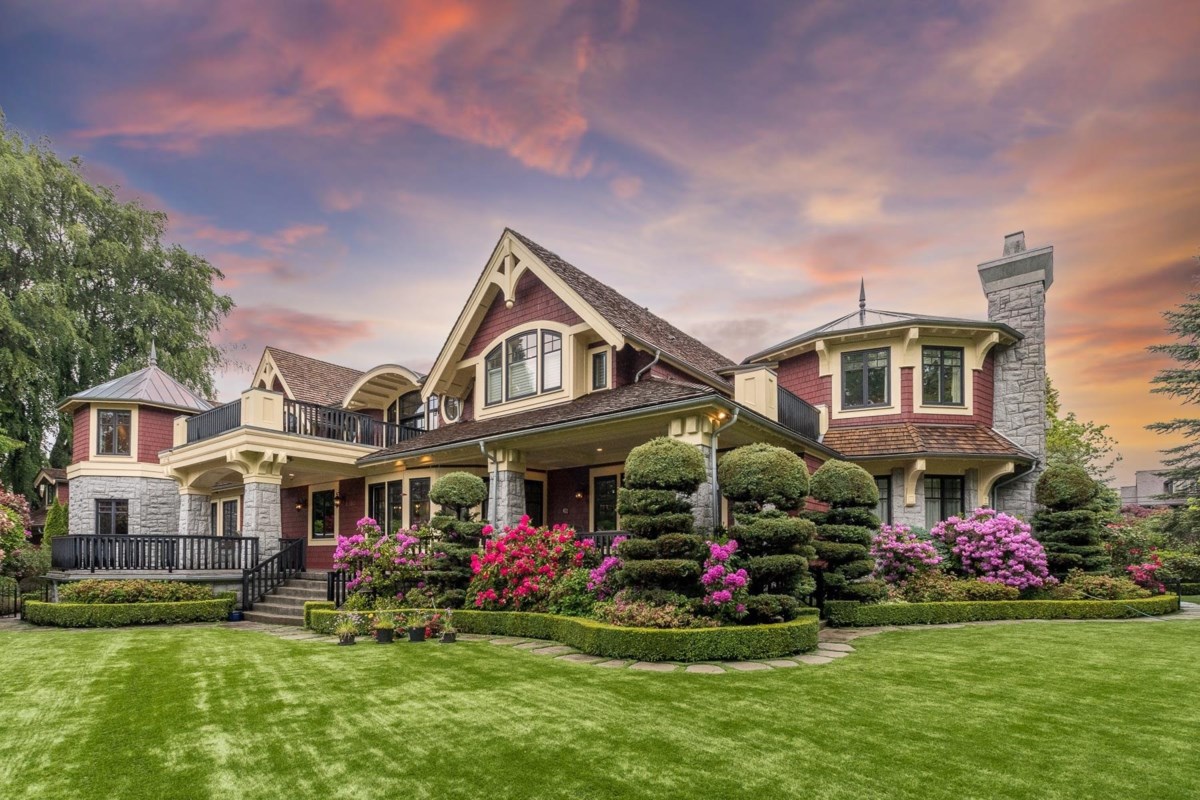 Vancouver Castle Style Mansion in the Market
To live in a fairy tale will require a fantastic amount of money in this city.
Living in a fairy tale may seem like a fantasy, but current – and future – residents of this Vancouver home might be a little closer than the rest of us.
The $28.8 million Shaugnessy House looks like someone who had read all his Cinderella and Sleeping Beauty stories and wanted to build a house he would end up in.
Chandeliers, marble, and beautiful wooden features are commonplace in the castle-like home at 3537 Osler Street. There are even several murals on the ceiling, with the sky painted above the grand entrance.
One of the bedrooms, which appears to be in one of two turrets, has the shoreline of a tropical island and blue skies above, giving whoever sleeps there a head start on Neverland.
And while all the bathrooms are pretty opulent, the high bar is probably the one with Grecian-style columns around the mirror and tub.
Some of the other features are also luxurious, if not quite the fairy tale feel. It has a billiard room, a home theater with a projector, a massive closet bigger than some Vancouver apartments, and an office in a turret.
"This magnificent home is a modern interpretation of the original Arts and Crafts mansions built for Canadian Pacific Railway executives in the leafy enclave of Shaughnessy over a century ago," writes real estate agent Crystal Hung in the listing.